For nearly 15 years, Dakota Silencer has been the Midwest region's leading silencer dealer. With pioneering direct to-your-door shipping, unbeatable personalized customer service, pay for it while you wait for it with the interest free layaway plan, and the true multi-caliber BANISH Suppressor line of titanium silencers, Dakota Silencer is a trusted name throughout America's heartland.
Now, thanks to founder Brandon Maddox's ambitious expansion plans, Dakota Silencer is transitioning to Silencer Central, and will be expanding to serve all 42 silencer legal states!
With the growth beyond their midwestern roots, the name change to Silencer Central more accurately conveys the impressive expansion currently underway.
None of this would have been possible without careful planning and foresight. Our employees have been working hard to make this unheard-of expansion a reality while still preserving the customer service we are famous for. Since 2005, our business model has been designed to scale when needed, and that time to make the ultimate scale up is now.
By offering service in all 42 silencer legal states but operating from our home office in Sioux Falls, South Dakota, we can maintain the centralized compliance and customer service operations so crucial to continued success.
Silencer Central Services
Silencer Central will still offer direct to-your-door shipping under the full permission of the ATF and within compliance of all state and federal laws. These variances allow us considerable savings on maintaining retail store fronts in all 42 silencer legal states, and to pass deep savings on to you, the consumer.
In order to serve the most gun owners in the most flexible, responsive way possible, we will be focusing our efforts around our online retail store and a robust gun show presence that will allow us to reach more people than a simple storefront location.
We will continue to offer our famous NFA trusts for all 42 silencer legal states. Trusts are the easiest, most efficient way to handle NFA registered items like silencers. They allow the most flexibility in ownership by allowing family or close friends to use your silencer. And unlike some organizations, we don't charge for these legal documents and never will.
Silencer Central will not compromise on our CNC barrel threading service either. Threading Central's barrel threading service allows gun owners to get their favorite rifle prepared for their new silencer by simply mailing it to us. At present, we can run over 40 guns per day on our precision lathe and are prepared to expand the operation on a moment's notice as we grow into all 42 silencer legal states.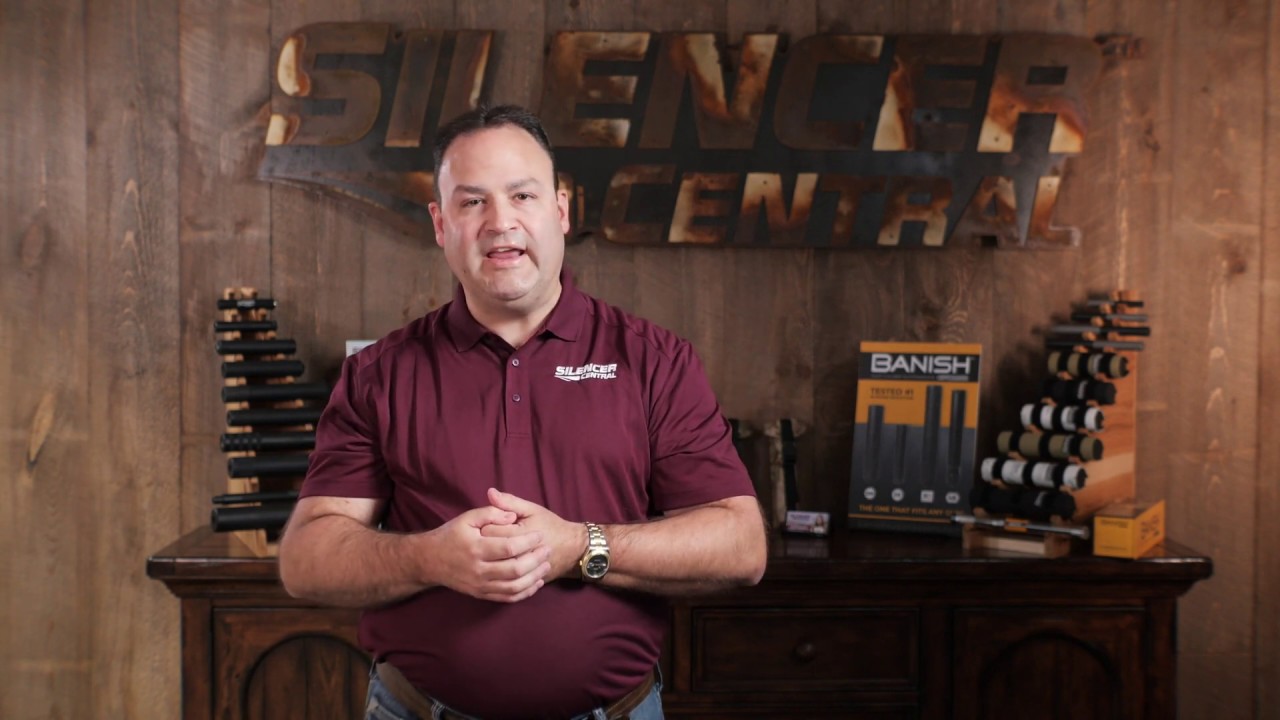 Growth Thanks to Our Customers
With an annual growth rate of over 40%, things have never been better for Silencer Central and the silencer owning community. Brandon said he is "excited about the name change and how it reflects our ultimate long-term strategy of building a truly national organization focused on customer service and compliance. We'd like to thank our customers for rewarding us with consistent growth year after year. We look forward to serving our current customer base and all our new future customers."
Look for Silencer Central and the famous BANISH Suppressor line of multi-caliber, user serviceable modular titanium suppressors at all the best gun shows near you. Visit our event page for an up-to-date list of gun shows. We look forward to seeing you!