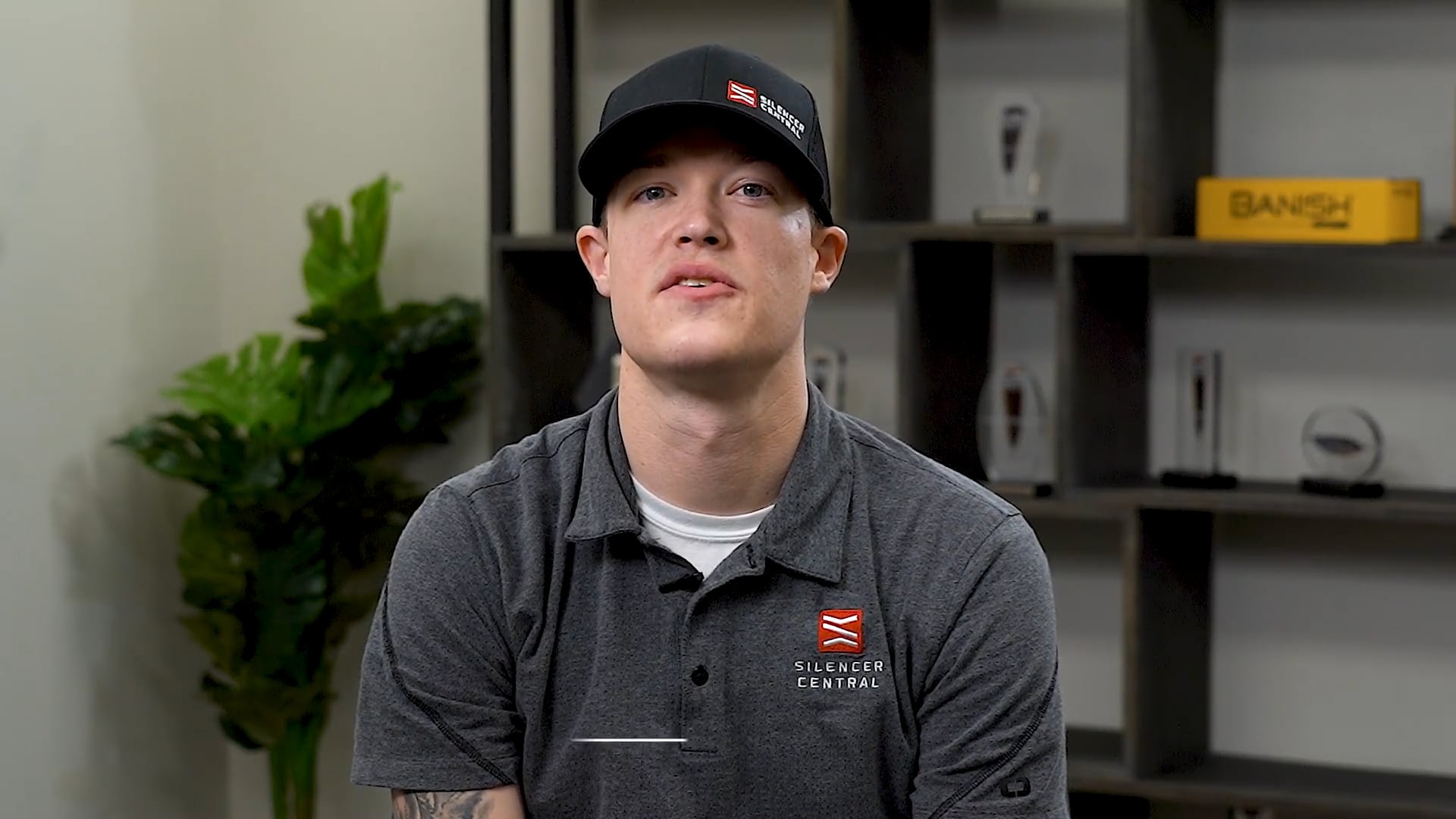 SIOUX FALLS, S.D. – April 11, 2023 – Silencer Central, America's largest silencer dealer, announced today its innovative new process that will allow customers to submit their ATF eForm 4 application onsite with purchase at the upcoming NRA Annual Meeting & Exhibits, April 14-16, 2023, in Indianapolis.
"At Silencer Central our customers are at the center of everything we do. We are committed to removing every barrier to silencer ownership within our control for them," said Brandon Maddox, CEO of Silencer Central. "This new process helps us deliver on that commitment by allowing our customers to purchase, certify and submit right on the spot."
Silencer Central is a proud supporter of NRA's mission and will provide attendees with the chance to experience the Silencer Central difference first-hand. Attendees will be able to purchase a silencer at the Silencer Central booth (#7963), have their photo and fingerprints taken, generate their free NFA Gun Trust, setup a no fees, no-interest payment plan for just $199 down, receive assistance registering for their ATF.gov account, and get submitted to the ATF all at the event.
"We make buying silencers simple," said Maddox. "While others might say they share that claim, we continue to lead the pack with our investment in innovation and technology while approaching our customer experience with a lens for continuous improvement. We are always thinking about doing what we do best, better."
The NRA Annual Meetings & Exhibits is a world-class consumer show featuring more than 14 acres of exhibits, premier events, educational seminars, workshops, and leading industry companies. By providing attendees the opportunity to buy directly with its new process, Silencer Central has reduced the amount of time it takes to get the application submitted by days or, in some cases, weeks.
Attendees are also invited to a Meet & Greet with Hickok45 at booth #7963 from 10 a.m. – 11 a.m. on Saturday, April 15. Hickok45 is an avid firearms enthusiast who enjoys all areas of shooting sports. Hickok45 has dedicated his time to growing his YouTube channel by sharing his passion for firearms at his private range.
Silencer Central delivers silencers directly to customers in the 42 states where silencers are legal. The shipping process has revolutionized the way suppressors are sold and allows for customers to streamline their purchasing experience by cutting out unnecessary hurdles to silencer ownership.
For more information, call 888-781-8778 or visit SilencerCentral.com.