About Silencer Central
At Silencer Central (formerly Dakota Silencer), we're solely dedicated to Class 3 firearms, 99.9% of which are silencers.
We offer over 15 years of expertise, the support of a full-time staff, and continuing education and regulation updates to ensure you purchase and are able to register the proper silencer for your needs now and in the future. Additionally, our position as one of the largest Class 3 dealers means we receive inventory quickly, also quickening ATF communications and approvals for you, our customers. We're always staying abreast of Class 3 law changes on both a state and national level as well, meaning we pass this information on to you, our customers.
Why Silencer Central?
10
Reasons to buy your silencer from Silencer Central
1.
We make it super simple
We were the first silencer reseller and have been making silencer buying super simple since 2005!
2.
All we do is silencers
We are not a gun shop that sells silencers on the side like virtually everyone else.
3.
Talk to an expert
We have a full-time staff dedicated to making sure your silencer buying experience goes without a hitch. And, if there is ever an issue, you'll always be able to talk directly to a silencer buying expert.
4.
Direct to-your-door shipping
We have satellite locations in all 42 silencer-legal states which allows us to deliver your new silencer directly to your door.
5.
Free NFA Gun Trust
We offer a free NFA Gun Trust (a $250 value) to all customers which essentially establishes a joint ownership scenario in which you can legally share your silencer with designated others (as well as determining who will inherit your silencer). This lets others use your silencer.
6.
Pay just 25% down
Our eZ-Pay Interest-Free Layaway Plan allows you to "pay for it while you wait for it". Submitting your down payment of 25% allows us to file your transfer paperwork with the ATF while you pay off your balance over three months. And we do not charge you any interest!
7.
Barrel threading
In the event you need your rifle barrel threaded to accept your new silencer, we will take care of that through our Threading Central.
8.
We know the game
We are the only silencer reseller on the ATF advisory board which means we not only know the rules and the ropes but we influence them as well.
9.
Security
We know you are entrusting us with sensitive information and we are set up to protect it better than any gun shop. We also keep your trust and fingerprint records on file which allows you to streamline the process if you ever choose to buy another silencer.
10.
Shopping protection
Finally, buy from Silencer Central and you automatically get the Norton Shopping Guarantee which gives you identity theft protection, dispute resolution, and a lowest price guarantee. All for free.
Our Founder
Brandon, CEO and owner of Silencer Central, has grown the company from a home-based FFL license and Class 3 dealership to the nationwide brand it is today. Brandon combined a passion for varmint hunting with advanced silencer research and technology to bring numerous silencer benefits to fellow hunters and target shooters. Furthermore, he is widely known as a leader in the field in the Western Dakota prairies for over 10 years.
Brandon holds a Past-President position in the Dakota Territory Gun Collectors Association.
The DTGCA oversees 14 gun shows throughout the Dakotas. Recognized as a national thought leader on Class 3 firearms, Brandon speaks regularly at National Compliance Conferences on Class 3 FFL firearms operations.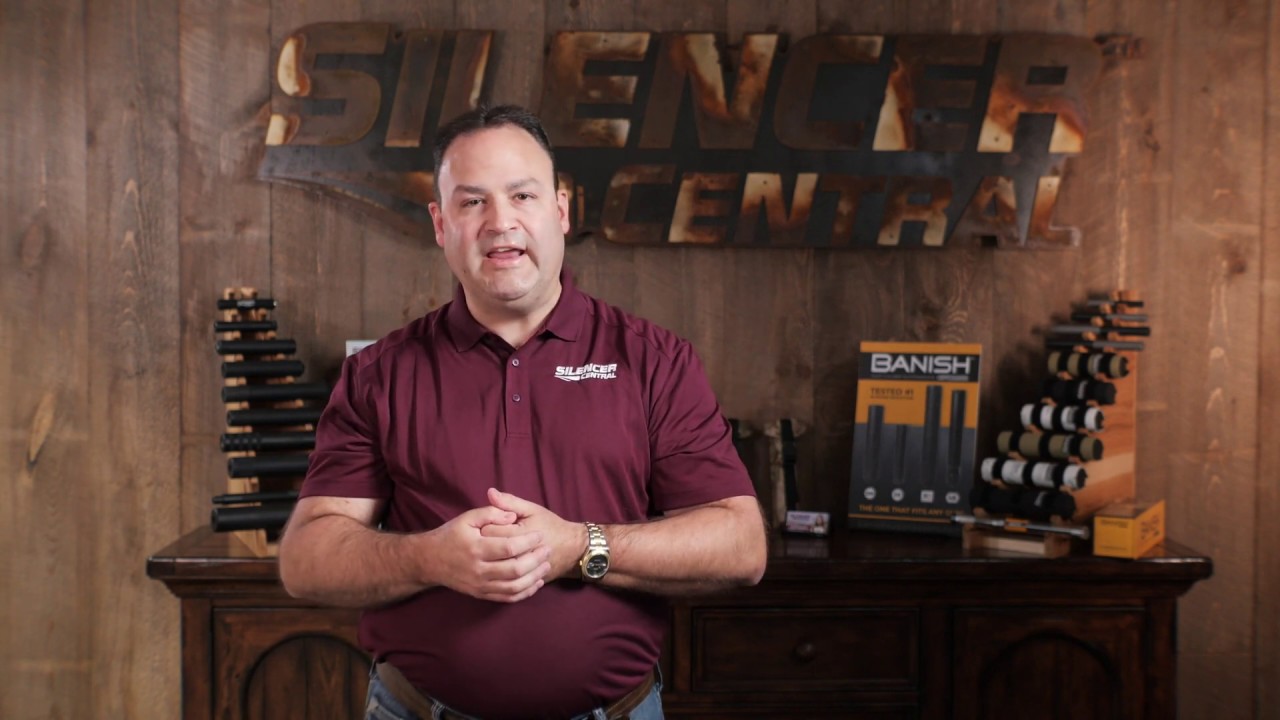 Brandon graduated from pharmacy school at the University of North Carolina-Chapel Hill. Most noteworthy he obtained his Master's in Business (MBA) from Duke University where he attended on a full scholarship. Brandon's prior career was a marketing executive in the pharmaceutical industry. He is currently a registered pharmacist in SD, NC and FL. His wife is a fifth generation South Dakotan and they have two young daughters.
Our Team
Leadership
Trade Show